Sharirik Shiksha Aur Khelkud me shodh parkriya / Research Process in Physical Education and Sports Sciences (M.P.Ed. New Syllabus)- Hindi Medium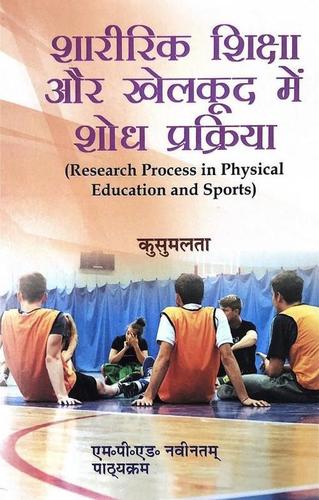 Sharirik Shiksha Aur Khelkud me shodh parkriya / Research Process in Physical Education and Sports Sciences (M.P.Ed. New Syllabus)- Hindi Medium
Product Code:
978-93-87363-40-3 - Paperback
Brand Name:
Sports Publication
Product Specifications
Books Type
Education Books
Print Type
Offset Printing
Product Description
"Shaareerik shiksha Aur Khel Vigyaan Mein Shodh Prakriya / Research Process in Physical Education and Sports Sciences (M.P.Ed. Syllabus according to NCTE New Syllabus)- Hindi.... CONTENTS: UNIT 1: Introducation (6 chapters) UNIT 2: Methods of Research (2 chapters) UNIT 3: Experimental Research (3 chapters) UNIT 4: Sampling (3chapters) UNIT 5: Research Proposal an Report (4 chapters)"..
Trade Information
Main Domestic Market
All India
Other Products in 'M.P.Ed. Hindi Medium Books' You May Like
Download Catalogue

Back to top