Physical Education U.G.C.-NET, T.G.T., P.G.T. and other Competitive Examinations (Physical Education Competitive Examination book based on New UGC Syllabus- 2019)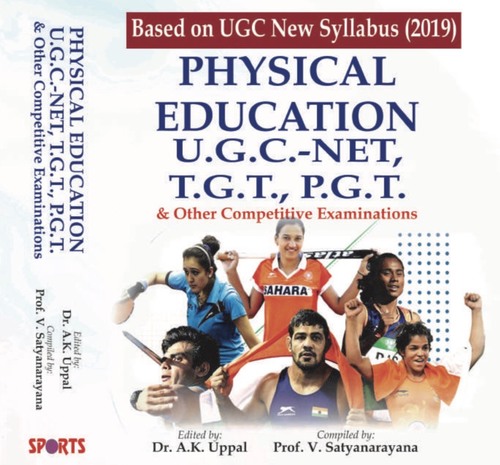 Physical Education U.G.C.-NET, T.G.T., P.G.T. and other Competitive Examinations (Physical Education Competitive Examination book based on New UGC Syllabus- 2019)
Product Code:
Book-69162-P
Brand Name:
Sports Publication
Product Specifications
Books Type
Education Books
Print Type
Offset Printing
Product Description
"The present book "Physical Education U.G.C.-NET, T.G.T., P.G.T. and Other
Competitive Examinations" is a useful, important and handbook for the students,
teachers of Physical Education and Sports. The book is arranged in a lucid form and
written in very easy, interesting and simple English language. There are 16 units in this
book. Each Unit describes briefly important topics pertaining physical education and
sports with important, new and latest objective type questions with their answers at the
end of each unit. The book is strictly based on the newly prescribed syllabus and will be
immensely useful for the students preparing themselves for various competitive examinations
viz., U.G.C., NET, T.G.T., P.G.T. etc."

Trade Information
Main Domestic Market
All India
Other Products in 'Competition & Enterance Examination Books' You May Like
Download Catalogue

Back to top